For sale are two 48" fixtures I will not be using.
First is a Current Sunpod (2x250W MH) that came with a setup I bought some time ago. I'm not sure how old the bulbs are (they may need replacing, but they're Phoenix 14K). All blue LEDs working, two of the White LEDs are NOT working (in middle panel) Comes with Legs, no hanging kit (one leg is not doing too well, but it will still did hold the fixture up). Asking for $250 OBO.
UPDATE: Asking $200 OBO.
Pics: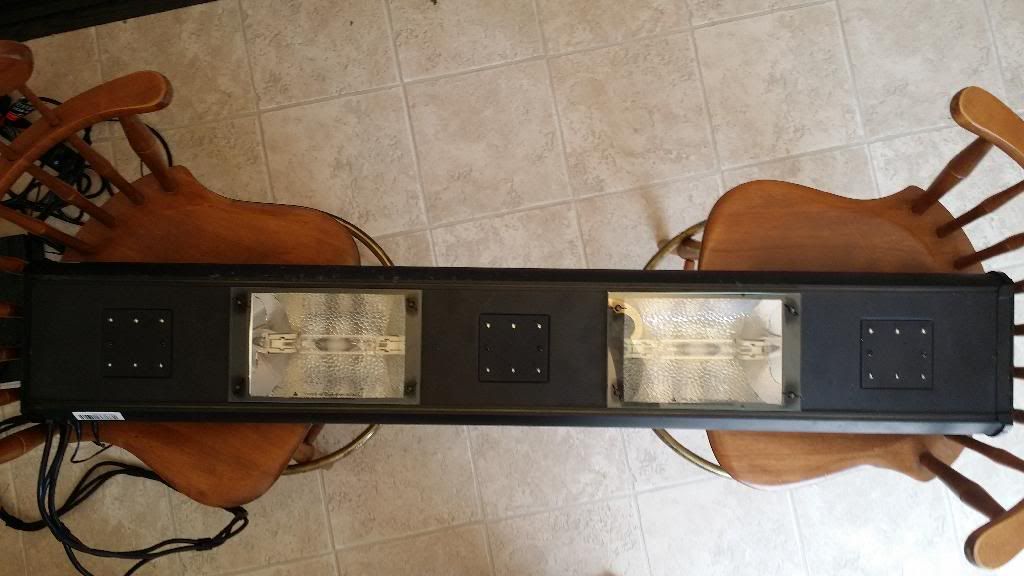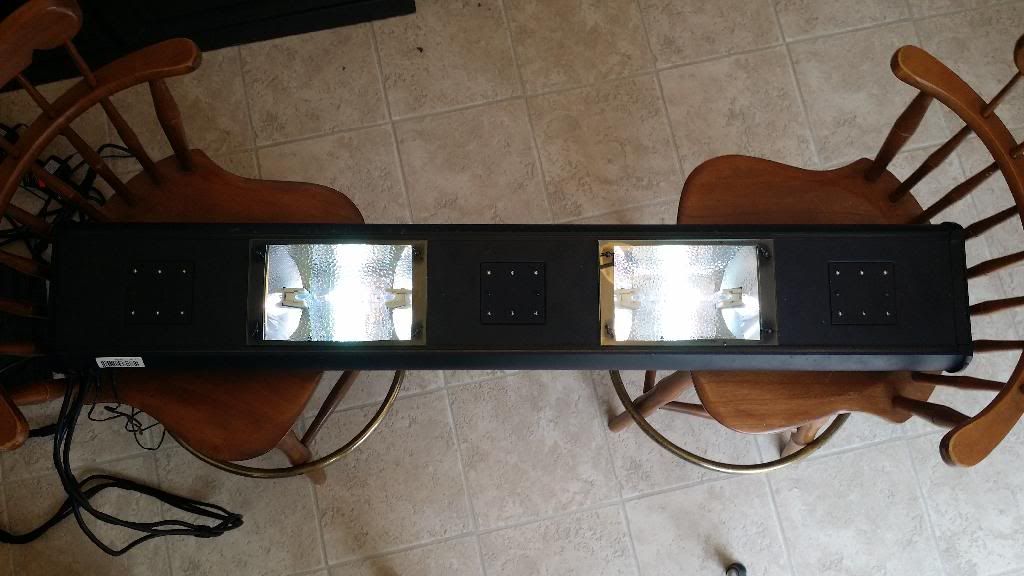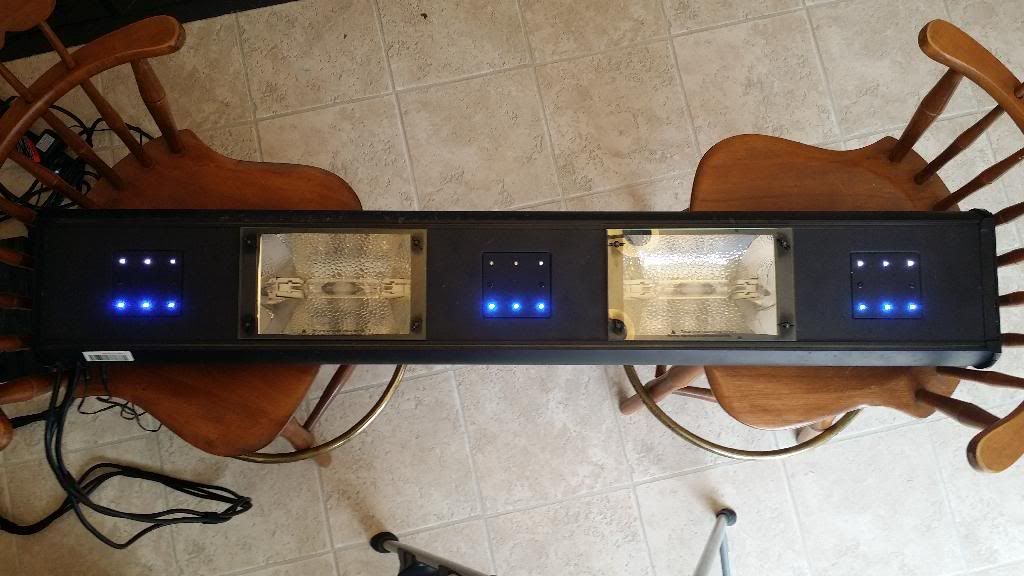 SOLD
- Second is a 48" Odyssea T5 fixture. Comes with legs. Has 4 x 6500k bulbs that will need to be changed. There is some residue on the bottom, for I had set of tapped LEDs on it, that I removed some time ago. Asking $75 OBO.
If you don't like price PM me with an offer, can't do any livestock trades as my system isn't running yet, but I maybe interested in equipment traders (possibly a skimmer [rated @ ~200 Gallon+]). Let me know.