Discussion Starter
·
#1
·
March 1st is finally here! I actually took off work today to do a dozen+ errands and this was one of them. After a few debates with myself on which type of equipment and which type of powerhead to use...I think I figured it out.
Lets start off with a bit of information regarding my setup:
-1 Current-USA 18'' Nova Extreme T5HO Fixture (used-reef2reef.com $30)
-1 Koralia Nano (used-reef2reef.com $15)
-1 Aqueon 10 Power Filter (new-Fosterandsmith.com $15)
-1 Jager 50 watt heater (new-Fosterandsmith.com $15)
**$75.00 in equipment**
-20lbs of Live-Sand
-Estimated 5lbs of Live-Rock (so far)
For now, I have placed a few frags of Ricordias, Zoas, Pink Star Polyp and Frogspawn, but I believe all of this is going into my main tank, so this is all just in the tank temporarily.
Anyway...ON WITH THE PICS!
1. Equipment: Since the 18'' Nova Extreme obviously doesn't fit on a 20'' tank, I cut a piece of glass to cover 3/4 of the tank, and set the lighting fixture on little rubber stands in place of the legs it came with.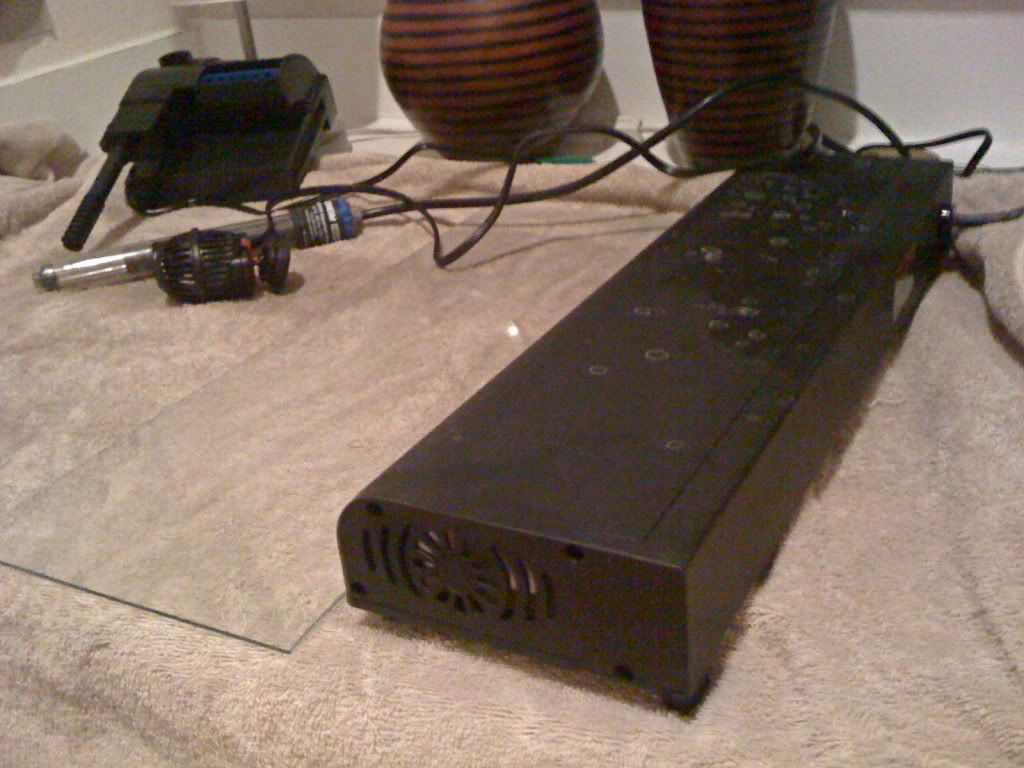 2. Adding water & sand:
3. Adding rock & equipment: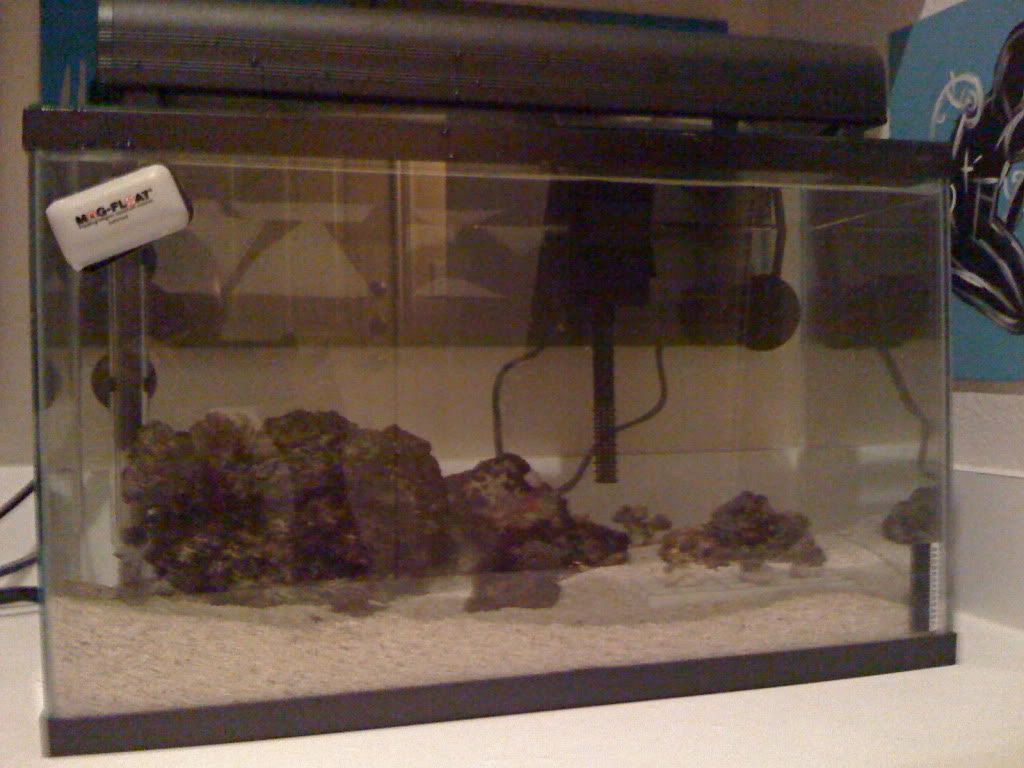 more pics in future posts...