Discussion Starter
·
#1
·
I know a ton of people play games, and a ton of people don't....but I figured I'd post on here to see if any of you played MINECRAFT. Heck, even if your kids play it. I have been running a Minecraft server for about 3 years now, and we are still kickin! If you tell me in-game that you are from CFT, I will give you BONUS ITEMS!
Check us out if you are a nerd and love Minecraft!
Tragic Survival
is a classic PVE survival which prides itself on the survival and teamwork aspect of Minecraft. Although we have the Factions plugin, for land protection only, PVP is ultimately turned OFF on our server. We have numerous plugins, which will be listed below, a wonderful staff that has been with us for over a year now, and a great multitude of regulars that keep the server thriving.
Website:
Tragic Survival Minecraft
Server IP:
tragicsurvival.servegame.com
NOT WHITELISTED!
Website:
Tragic Survival Minecraft
Server IP:
tragicsurvival.servegame.com
NOT WHITELISTED!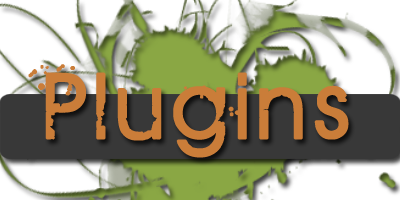 Minecraft is known for its vast library of available plugins, but at
Tragic Survival
...we rely on only the most tested, player friendly and survival appropriate plugins available. Our list of plugins includes: Worldedit, WorldGuard, VoxelSniper, Permissions, Multiverse-Portals, PlayerHeads, Dynmap, EmeraldLauncher, MChat, Announcer, CoreProtect, DeadBolt, ChestShop, Votifier, McMMO, Essentials, Factions, Corruption, Enjin Minecraft, McBANS, DisguiseCraft, OnTime, Honeypot and Craftbook.
Website:
Tragic Survival Minecraft
Server IP:
tragicsurvival.servegame.com
NOT WHITELISTED!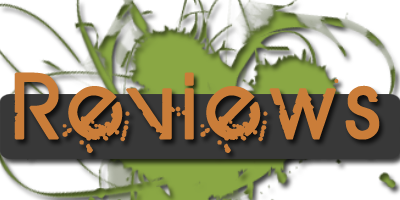 Reesylou:
Posted 20 June 2012 - 09:48 PM
I have only been on the server for a few days, but it is the best server I have been on to date. I am not interested in PVP, so that is an important factor for me. A number of other non-PVP servers claim no griefing - this server delivers. Friendly factions - every user can start a faction and claim territory to protect their builds. The admins and mods (and so far the other players) are all very friendly and helpful. There is a mix of both younger and older people, and beginners through to veterans. All-in-all a great place to be.
Sgtbattlefurby:
Posted 19 June 2012 - 09:47 PM
I've been playing Minecraft since Beta 1.7 and i've come to not really like server's with plugins, BUT! After playing on this server for several weeks now and I have to say this is the one and only server with plugins that i play on and I have a BLAST every time i join. If you enjoy having fun with other like-minded people this is deffinitely the server you should join.
Johnyboy187:
Posted 12 June 2012 - 08:43 PM
I've been playing this server for about 2 months ish now and it's been one of the best experiences i've had on minecraft, not just because i'm a member of the staff but because of the friendly community, the relationship the Owner and staff have with the players is great and everything just gets on like clockwork. It has CoreProtect to obviously stop griefers so no need to worry about that.
Honestly if you're looking for a 24/7, Non PVP and No Griefing server with friendly staff. This is the one for you!
TheWitting:
Posted 12 June 2012 - 03:26 PM
Well, nothing to say except it's a quite amazing server with good staff.
I've been playing there since the beginning of april, and I must say, that it's probably the best server i have EVER played on. The admins take good care (lol) of the players, and are good at preventing griefing, spamming etc etc.
Player1000:
Posted 11 June 2012 - 07:31 PM
I've been playing on this server for months now and it is by far the best online Minecraft experience I've ever had. The staff are very friendly as well as the community itself Posted Image There are some really nice builds on here and the plugins such as factions IConomy etc. are well managed, and chosen by the community itself! CoreProtect is installed to prevent any and all griefing, and problems are responded to maturely, quickly and properly. A music store was just added through my suggestion, can't wait to see what happens next
Elmeno210:
Posted 17 August 2012 - 04:21 AM
Yes Indeed this is the best server evvaaa, love it, its awesome how we have such a devoted staff and especially owners Adam and Nem they put so much of there free and time they dont have into it, like the other day for example I belive the server was down and Nem was at work and he was doing as much as he could to get it back up at WORK, now thats awesome pretty much risking his job for US they dont have to do it at all but they do cause there awesome I mean they provide A FREE service so we can have fun and Am more than sure it has cost them money out of there own pockets to pay for the server so we could enjoy ourselves, so thank you Nem and Adam for such an awesome server and all the hard work you guys put into it, also not forgetting the staff without them the griefers would grief! lol Thank you all *assclaps for everyone* Posted Image
Mfoyil:
Posted 21 August 2012 - 06:24 AM
This server is the best I have seen yet. The staff is always so friendly and willing to help. The PvP arena is very addicting to play, I could play it for hours at a time
Meno2010:
Posted 21 August 2012 - 06:26 AM
Got to say this is the best server I have ever been on and I been on ALOT looking for the right one and I found it here at Tragic Survival. This server is family to me now, the owners are freaking awesome, the staff is so helpful and mature, the players are all unique in there own way the build's are mind blowing we have ALOT of talented builders here, and its always growing eachday new players, new plugins but not to much where it makes it not even fun it's just the right balance. so If you have not found A server to call home stop your search here it end's here come visit us family hope to see you there.
Xabien:
Posted 21 August 2012 - 08:58 PM
I'm not usually one that is active on any type of forums, but rather only active in-game. However, this server definitely deserves recognition beyond what I can even offer now. I have been a member on the server for a few months and its been one of the best gaming experiences I've had. The community is very friendly and welcoming to all players and the staff is super involved and always strive to offer the best for the server. I've been on a handful of servers where it was hard to really settle in because of the distant feeling from the rest of the players and owners, but whenever im on tragic, i feel right at home. I enjoy the all the job and trading system plug-ins along with the new PvP arenas, the massive and creative builds, and basically everything else the server has to give! I highly recommend this server to anyone, you won't regret joining. Posted Image
Website:
Tragic Survival Minecraft
Server IP:
tragicsurvival.servegame.com
NOT WHITELISTED!