Discussion Starter
·
#1
·
Been lurking in the shadows for the past few months, figured it is time to post my progress. I bought Gestapo007's tank, stripped it down and resealed it.
Took my time while water testing it and refinished the stand to fit what I had pictured for the room.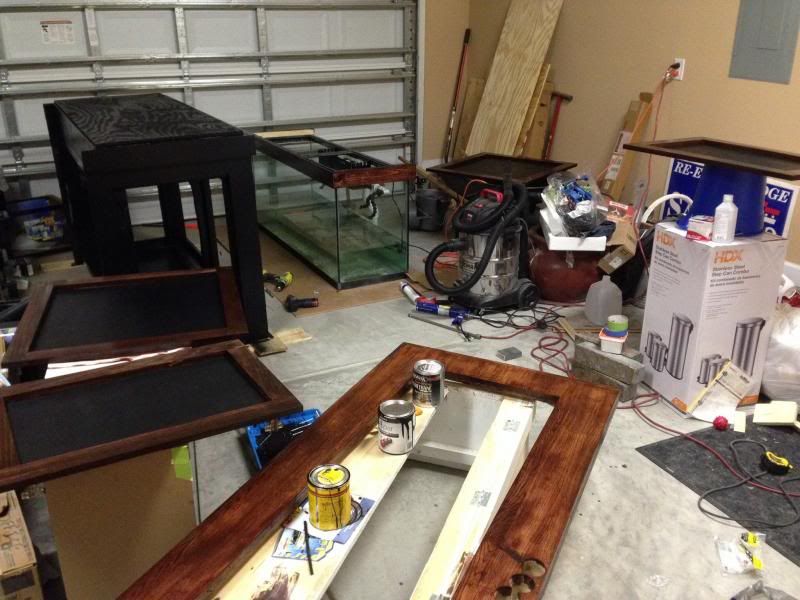 Took advantage of Petco's dollar/gallon sale and picked up a 55 for a sump, a 10 for an ATO reservoir, and a 20L as a quarantine tank.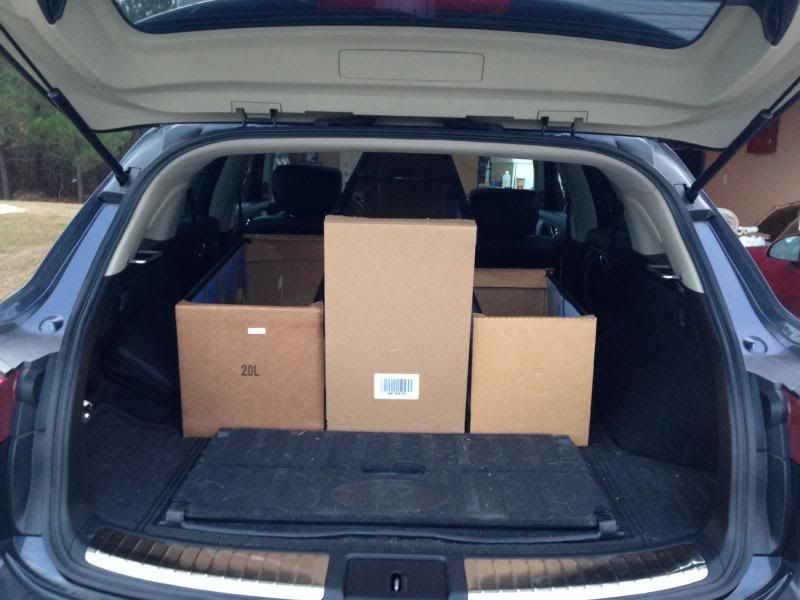 Got everything plumbed and ran it in the garage for a couple weeks.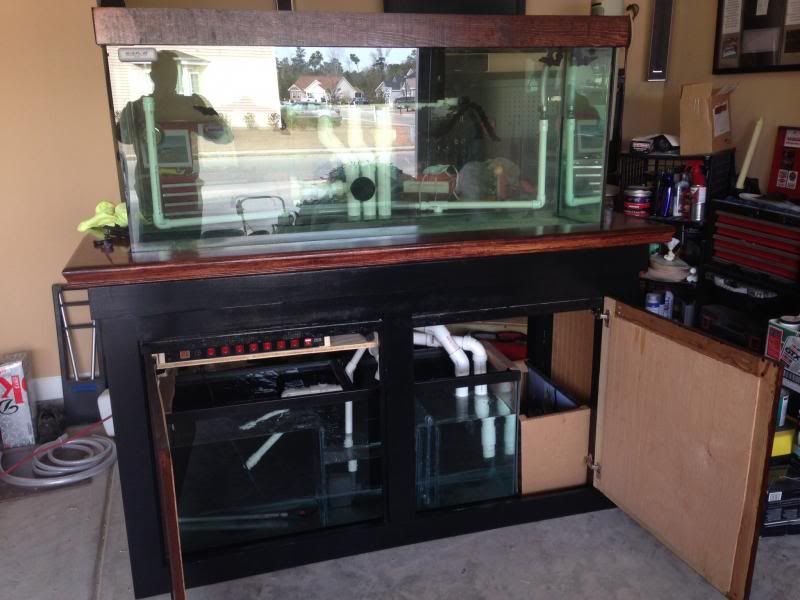 Did a little painting in the room and then moved things inside and set up. I used a mix of Marco rock, BRS dry rock, and a few pieces of live branch rock. Put some egg crate under the main pieces, which are held together with acrylic rods and zip ties, then added 140 lbs of Hawaiian black sand. Things slowed down while I brewed water, but I finally have things cycling.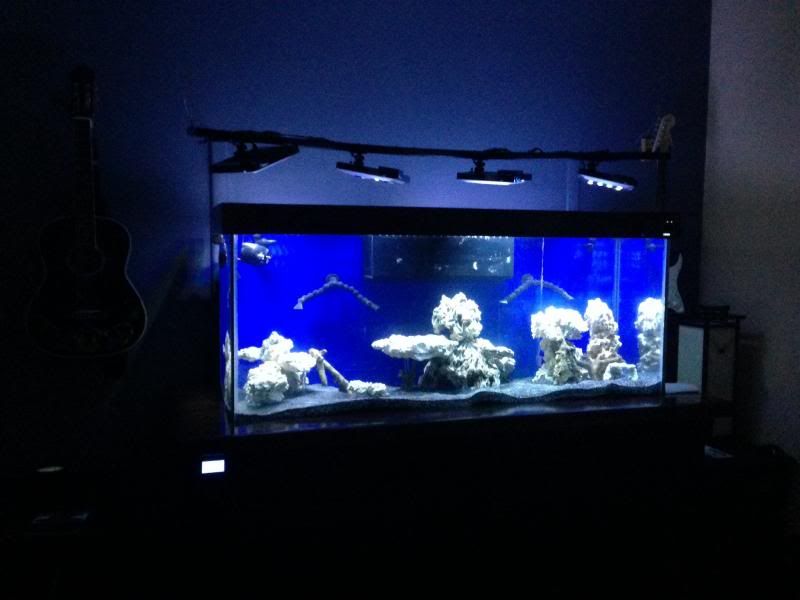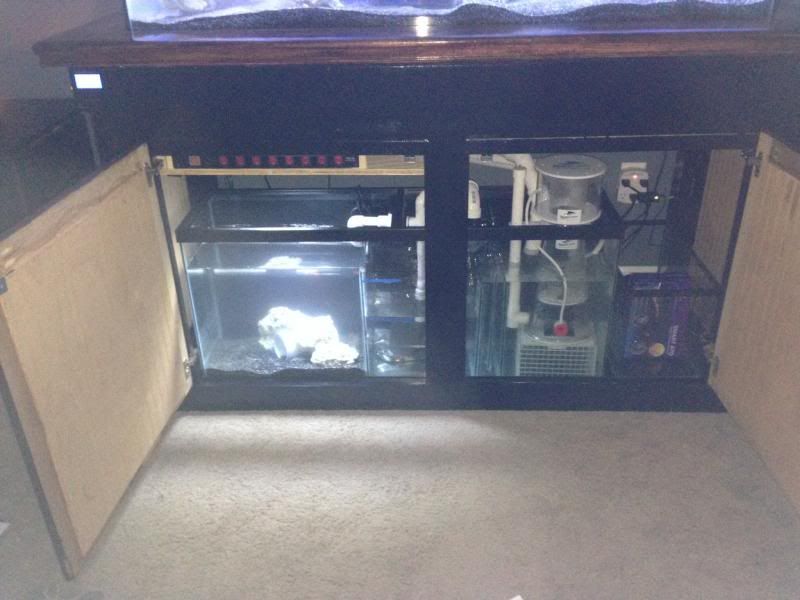 And to solve water availability issues I'm just finishing up a holding/mixing station.
Now it's a waiting game, I put in a bottle of Fritzyme 9 and also Dr Tim's One and Only, then added a Saddleback Clown for an Ammonia source. Been up and running for about two weeks.