Discussion Starter
·
#1
·
Hey everyone, ive just joined the forum, hoping to meet new people, learn some stuff, have a good time. anyways, My name is Aaron, Im 23. I work full time as a Firefighter. I work part time as an ER tech in the local Emergency Room. I just got married on April 8th. I have always been into aquarium, always had fresh water settups. but about 4 years ago i bought a JBJ 24G nano cube and had that up and running for a few months untill someone (brother and friend) thought it would be funny to place a cup full of pennys and about $5 worth of feeder fish in my aquarium....sooo needless to say i took the tank down after everything died and the aquarium just sat in my room.. well in May of 2010, i decided to take another go at salt water. So i set the Nano cube up at my, at the time, Fiance's place.
Anyways, here are some pictures of the nano cube at day 1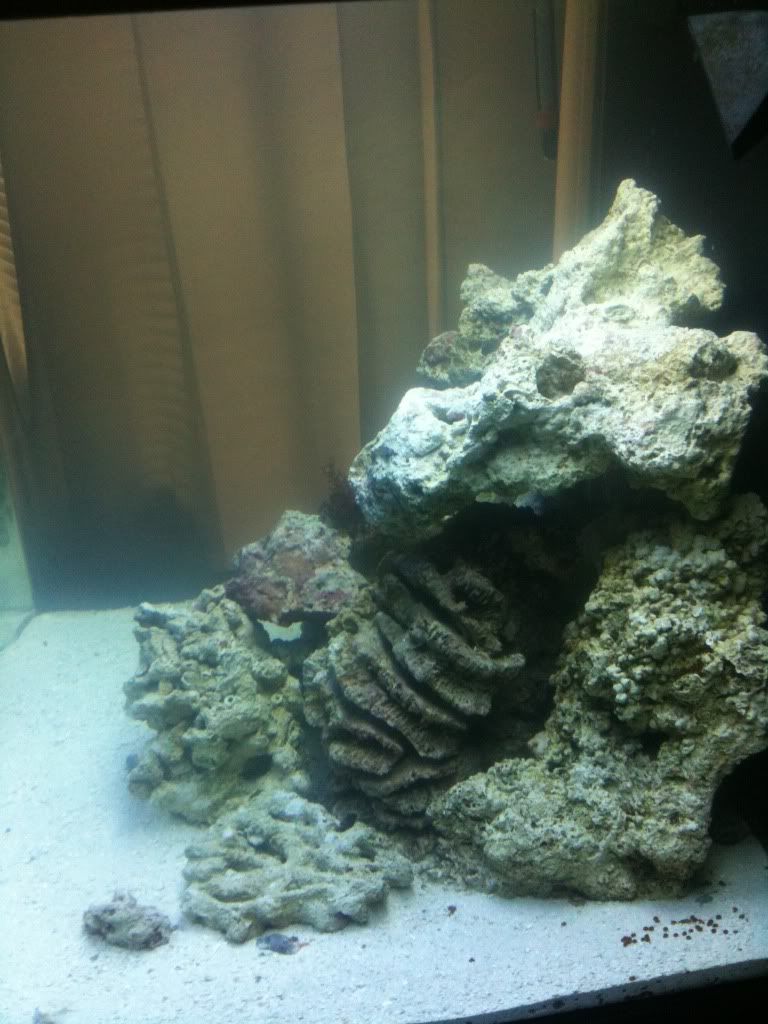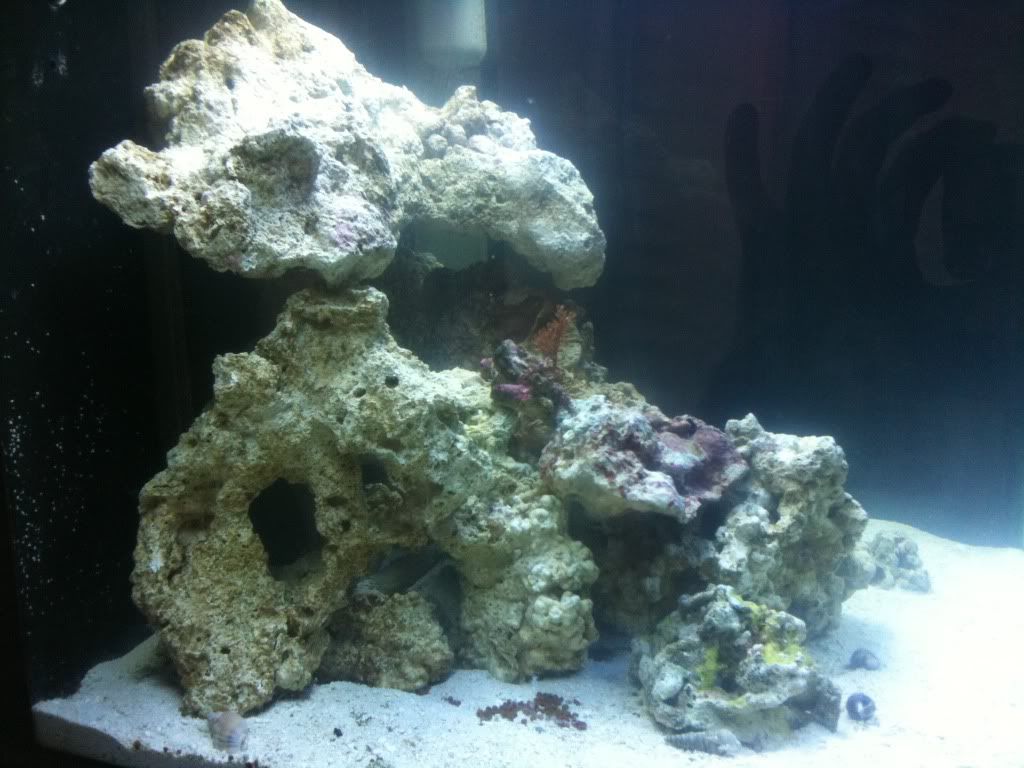 And here it is one year later. still nothing amazing, but it definitaly has filled out and grown.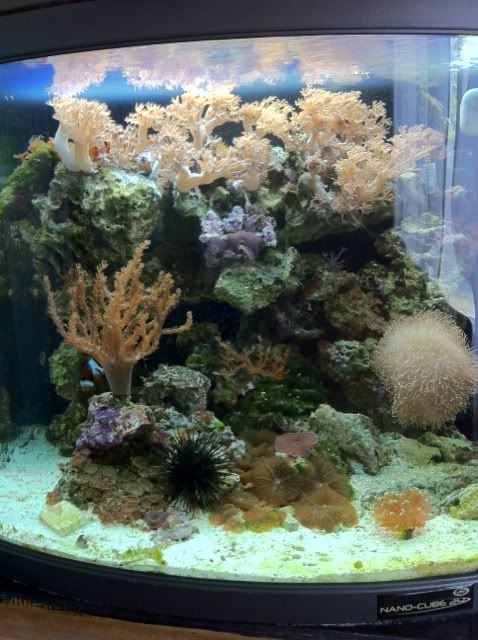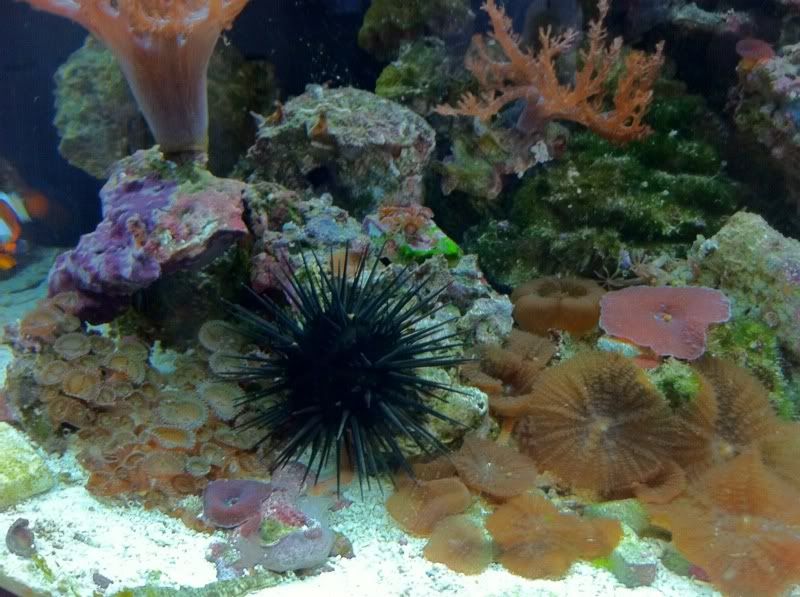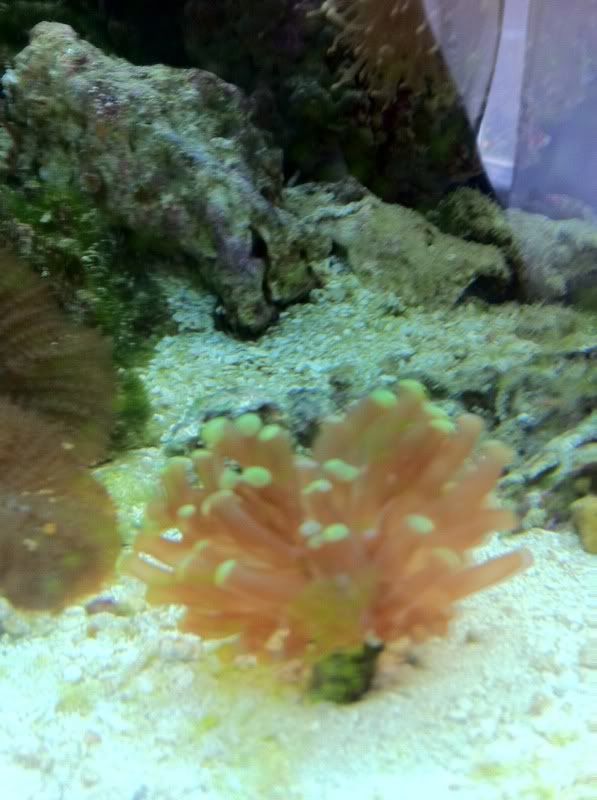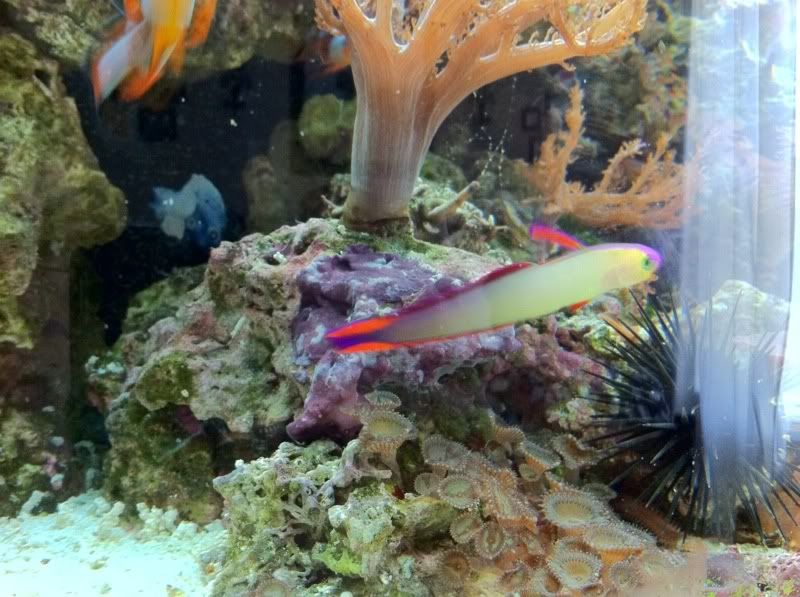 And finally a couple weeks ago i rearranged the rocks, so this is how it looks today.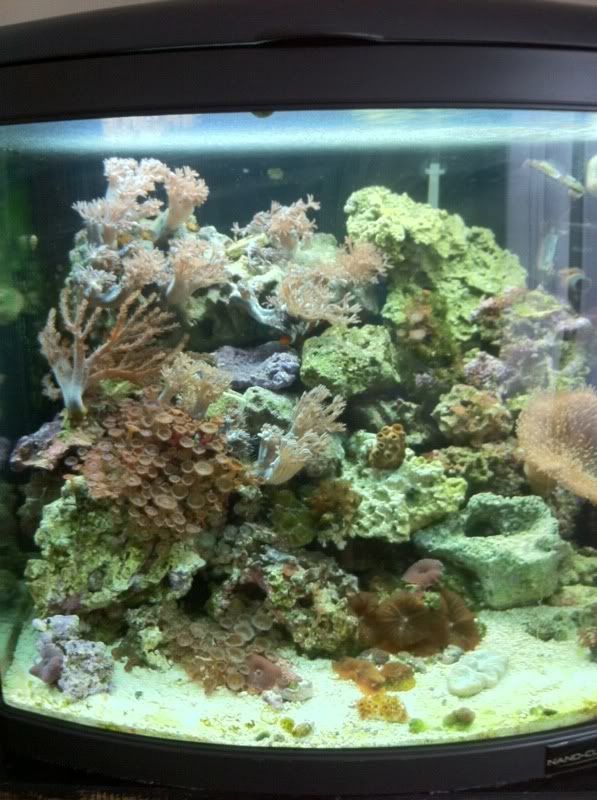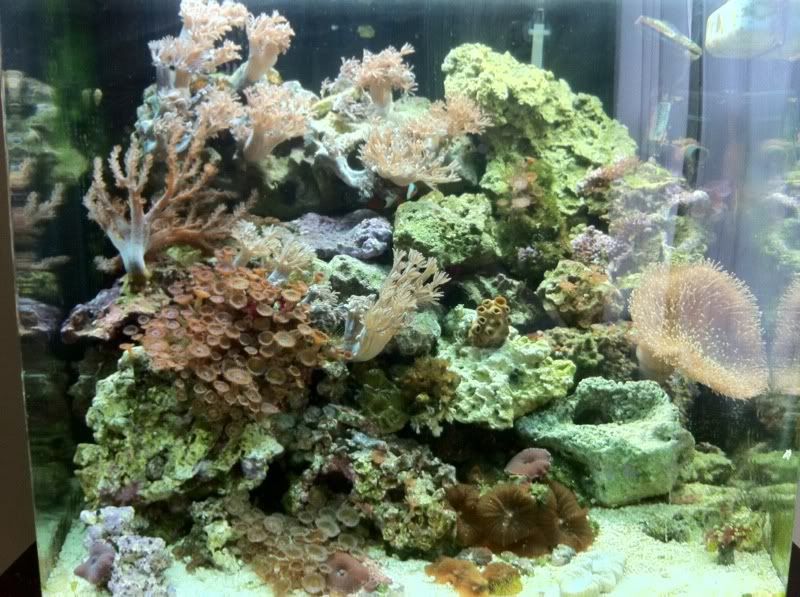 So tell me what you think. The good, the bad, just tell me. I am upgrading to LEDs soon. I wanna get away from the PCs that came with the cube. but thats for another day.
2 Clowns
1 Purple Firefish
1 Fire Shrimp
1 Urchin
random hermits and snails
few different mushrooms
Torch coral
Leather Coral
star polyps
xenya
kenya tree
Manacina
Im sure im missing some stuff, but you get the idea.